Mini Textile Landscapes with Kate Slaugher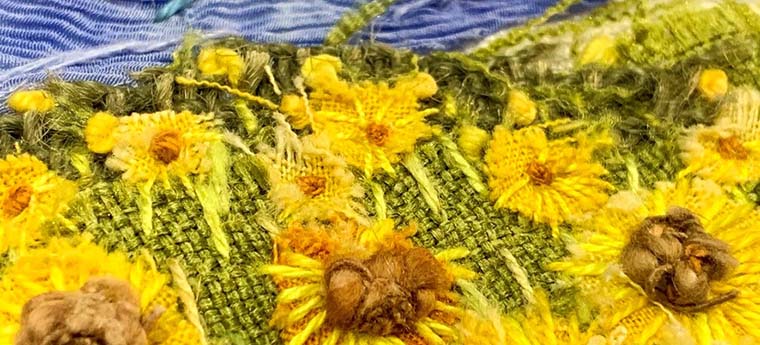 In this workshop, you will create a mini textile landscape.
These textile landscapes are made from layering small pieces of fabric and incorporate hand embroidery.
You will learn how to use textured yarns and hand embroidery to embellish your landscape. This workshop is suitable for all abilities. All materials and equipment are provided. You may wish to bring along a piece of source material – a picture of a landscape is useful to help you design your own landscape. Suitable for all abilities.
Tickets
Event date
Select a time
Location: Brockhole on Windermere The Lake District Visitor Centre, Windermere, Cumbria, LA23 1LJ